While we are in the midst of our buying frenzy and list making for the holidays, I thought I would present a different list, my Christmas wish list for Memphis. Now, a disclosure.
This isn't some warm fuzzy do-gooder wish list, like I wish we could all get along and eradicate crime and get a new mayor (hey - some wishes DO come true!), this is a selfish, completely arbitrary list of things I would love to see happen in this city, hopefully created by someone with more time and disposable income than myself. So, here's today's wish.
The old Tennessee Brewery as a gourmet market.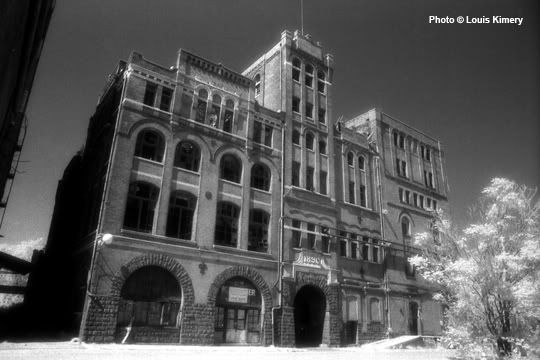 In what used to be the National Biscuit Company headquarters, home of the Nilla Wafer, Barnum Animal Crackers and mmmOreos, the old factory in Chelsea was transformed into a marketplace that includes restaurants, bakeries, candy stores, a wine shop, a kitchen supply store, a grocery and retail...the present day
Chelsea Market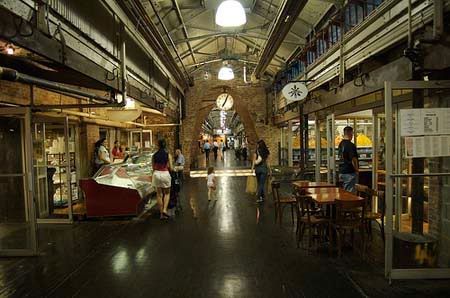 After returning home from NYC, Caleb and I looked at the old, abandoned Brewery building next door, and the answer just seemed obvious. Most likely insanely expensive, but obvious. Turn it into a gourmet market! A green grocer, a knife sharpener, cooking classes - a cooking school! - a bakery, a cheese shop - the possibilities seem endless. With the brewery just mere blocks from the Memphis Farmers Market, its transformation into a foodie destination could really transform a quiet, deserted corner of downtown into a destination. The trolley tracks pass right in front of the building, and speaking of right in front of the building, there is a huge empty lot that would be ideal for parking.
Look at that courtyard space!
Photo by Bob Guthridge
Outdoor dining. Live music. Available for party rentals like the
Ferry Building
in San Francisco.
A market would create hundreds of jobs. Residents of South Bluffs could walk to their grocery store. Employees of Memphis Magazine/Flyer, Emerge Memphis and numerous other businesses would have more options beyond a soul burger or the Arcade for lunch. Tourists wouldn't have to consider Beale Street the city's ulitimate tourist attraction. The existing wine shop, the Corkscrew, would have complimentary businesses and perhaps the Blue Monkey would be forced to abandon their smoking policy so my family could actually eat there.
So what if the Brewery is
considered to be one of the most haunted properties in Memphis
? I think that fact alone would bring even more hungry tourists.
So there's my wish.
Any granters?